Rebuilding our economy in alignment with the earth's limits will mean expanding the sectors that are already low-carbon. Teachers, nurses, caregivers, writers, artists, and musicians are all examples of low-carbon workers who enrich our lives in immeasurable ways. Unfortunately this is also work that is systematically undervalued and underpaid. We need to set the stage for a community that values its artists and musicians and pays them a living wage.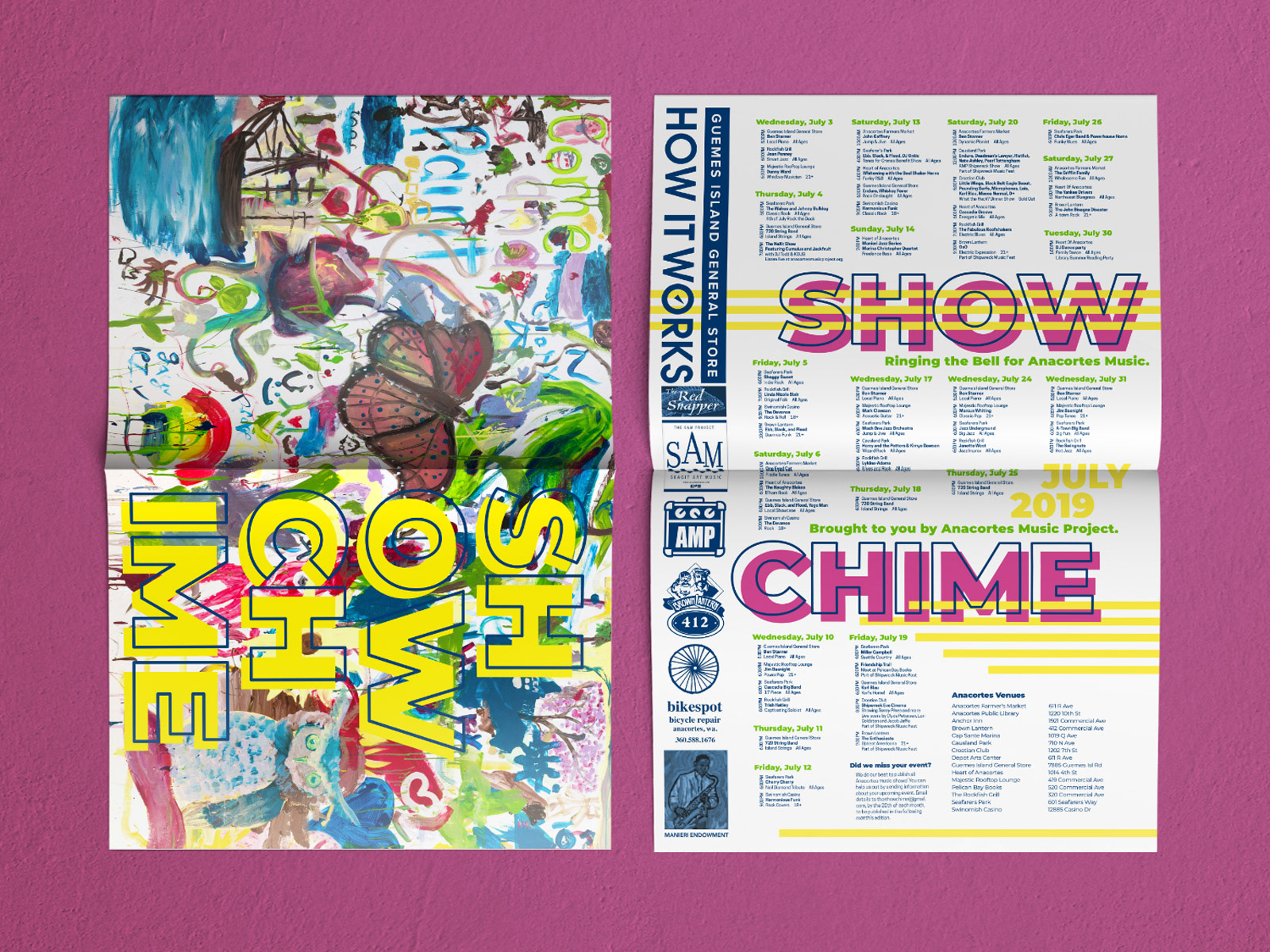 Show Chime is the mouthpiece of Anacortes Music Project, an organization committed to uplifting the culture of art and music in Anacortes, Washington by growing a community that supports working artists. The AMP board approached me to carry on this beloved publication and elevate it to a new level of communication. It includes a monthly music calendar, local cover art, and is packed to the gills with information on local musicians, venues, shows, and resources.
Each month I lead a team of eclectic volunteers to gather, write, design, and publish content that embodies the creative ethos of our indy music and art scene. The design of Show Chime is different every month, responding to the featured artist, the seasons, and happenings around town. It is a living, breathing representation of our creative island community.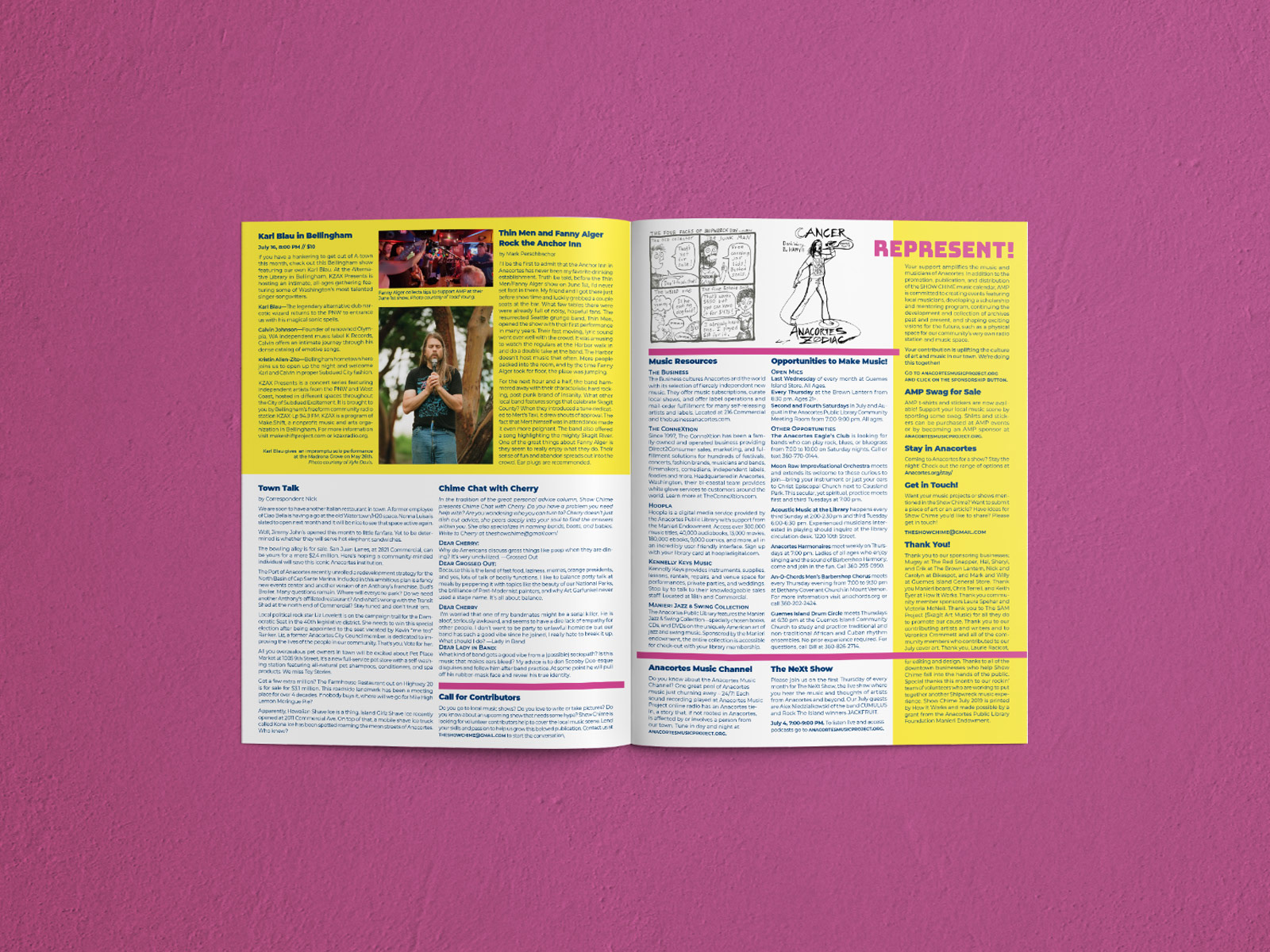 The next step for AMP is to conceive and build a community space where we can gather across generations and grow our ability to make, support, celebrate, and collaborate with our neighbors. Part music venue, part recording studio, part co-working space, part community center, part printing studio, part storefront for local makers—exciting developments will be coming soon!